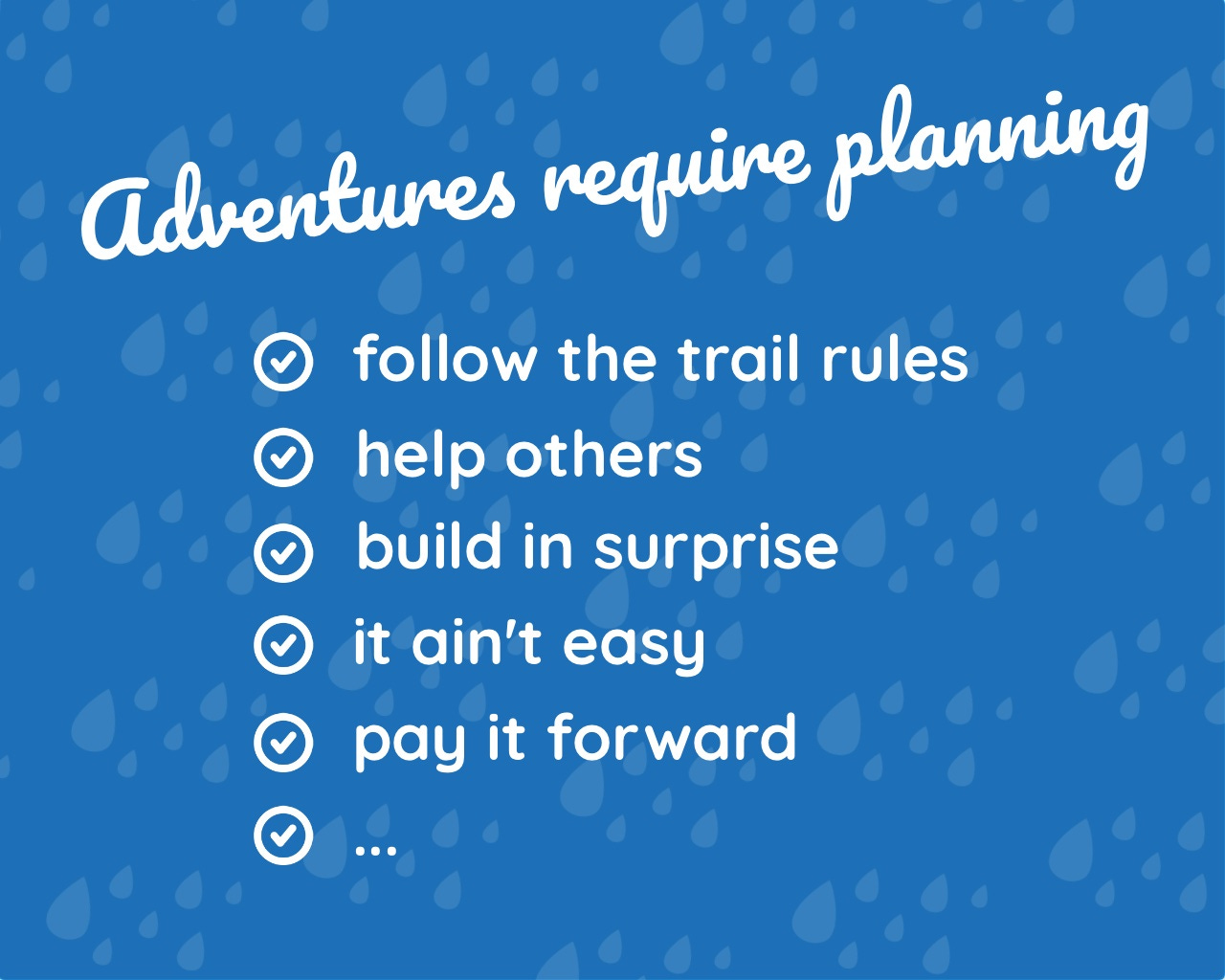 I grew up in rural Idaho—camping, hiking, and exploring in the world was second nature.  The number one principle taught to me for being a good wilderness explorer: leave the world a little better than you found it—pick up trash and pack it out, help out folks you see along the way, stay on the trail and out of restricted areas, and generally, just make the world a little bit of a better place.

There's no one-size-fits all when it comes to being a good community member, but the principle I learned as a child can guide us and help us be good community members who leave our communities better than we found them.

Let's explore.
Follow the trail rules
Follow the trail rules—and sometimes that means just staying on the trail! Seems simple right? Well, yes and no. Entering a community (or the great outdoors) means that you often are entering a social contract with other members of your community.

It'd be quite rude for you to go off the path when specifically instructed not to, in the same way it's quite obnoxious when someone derails your conversation in a community forum. Likewise when someone jumps in to dominate the conversation — be mindful of other's presence and how others like to participate. Follow your trail guide, erm, community guidelines and you're on the path to being a good community member!
Community takeaway: community guidelines and rules are important, not just as a reference point, but also how everyone lives and breathes them.
Help others
See a lone hiker out there?  Check in on them. Whether you're offering help (great view up ahead, be sure not to miss!), giving a warning (spotted wildlife, stay alert!), or even just chatting on shared experiences, helping others can make your hikes more enjoyable.
Helping can look different from time to time, sometimes helping others just means lending an ear and asking good questions.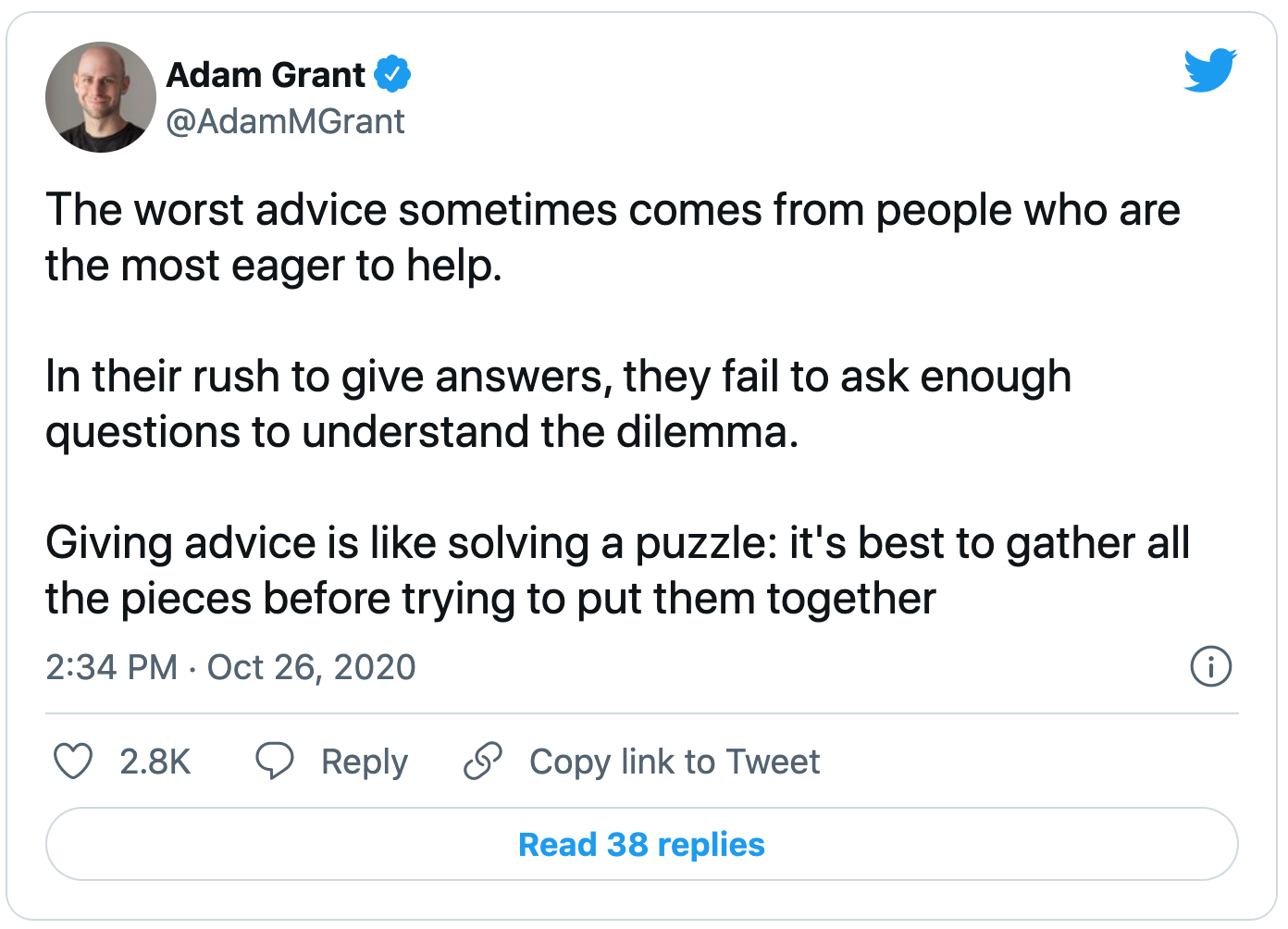 Community takeaway: to thrive every community needs people to help one another. How can you build this into your community from the beginning?
Recognize that folks go at their own pace
The common rule when hiking in a group is to go at the speed of the slowest hikers. So when you encounter another group going "slow", don't pass judgement.

We all learn at different speeds and paces, and it's helpful to remember this when you show up in community: We can't assume that we know which trail or path is best for them. Instead, empower them to choose which path is best for them by sharing our experiences and stories, and pointing out trail hazards along the way.
Community takeaway: what works for one, doesn't work for another. As frustrating as it is, how can you accommodate for different needs?
Understand why we all got here in the first place
Whether it's the great outdoors, killer views, or even to find a bit of hidden treasure' understand what made you hit the trails in the first place. There's magic in learning and connecting with one another—let other folks enjoy the magic.
Check your intentions when going on a community adventure and ask yourself why you're exploring in the first place.
Community takeaway: it can be easy to forget why you started building a community in the first place. Remember you and your people need to enjoy the journey whilst also remembering to keep your goals real.
Trust those you're with
You're literally in the great outdoors! For some backpackers, this could mean days on end! You need to be able to trust those that you're with—because you'll be getting awfully close with them and their habits, and a lack of showering.

This means keeping some things to the trail itself. Sorry, leave facetiming your grandma's cat for another day—this is an experience to be shared by explorers first.

Surely, there will be stories shared outside of your backpacking trip, but nothing will ever truly be the same. You have to be there to get it, and that's okay.
Community takeaway: trust between members is important to help create a safe and thriving environment. How much trust do you feel your members need between one another? And how will you help facilitate the creation of that trust?
Sometimes your paths aren't linear
Looking back, everyone has a hiking trip that's gone not so according to plan. I remember miscalculating how long it was going to take to get to a rest stop… only to have it completely filled up with other backpackers. But sometimes, these detours have led me to my favorite adventures (this one in fact started by poor planning and getting out the door too late).  

As one of my favorite adventure bloggers puts it—it's those extra loops that show up on the map that make things more enjoyable.  What are the things you didn't plan on experiencing, but did anyway?  

You can't plan for these things.  They happen. And they happen after time and energy—don't force them!
Community takeaway: How can you build in surprises into your community? How can you help members see things that they never knew existed? How can you build in a model where people can design their own journey?
Adventure is a commitment
There's very little instant gratification in backpacking. In fact, it's one of the least instantly gratifying things you can do. You sleep on dirt, outside, eat cold food (although I have had some wonderful backpacking ceviche), get gross and smelly, and poop in a hole, all for… a few great views that you can see on Instagram? And yet it's wonderful.
Community takeaway: Community is the same way. It is hard work. There's no instant gratification, there's no sort of magic wand, or simple tricks or hacks (but there's a ton of talk about them), it's about doing the work and putting in the work day in and day out to make magic happen.
Pay it forward
Everyone had some sort of guide to help them be a great explorer. For me, the rules of the great outdoors came to me from hiking trips with my dad and grandfather as a child, and later shared from friends that lived in the area before me.

From finding the perfect spot to be shared with a select few, to packing the best overnight bag and the breweries to gather at at the end of the trail (if you're hiking the TRT, hit up Alibi Ale Works for me, ok?), there are certain privileges you'll be open to, that may not be open to the world yet. When the opportunity presents itself, pay it forward.
Community takeaway: it is up to all of us to share, teach and pay community forward. We need to come together and show people the way. The good way. The human way. The way of value.
The goal is to get out there and explore, and in the words of the late Forrest Fenn: it's the thrill of the chase.