🌦 It's rain, cloud and sun in Rosieland these days, but I haven't seen any rainbows, yet!
I almost didn't send out this week's email, I felt like there wasn't enough value to share.
However, I slept on it and pushed through! Instead, I'm mixing it up. The format. The title. How I'm thinking about it. Oh my!
It will roughly follow this format:
A community example
What has been published on Rosieland this week
What has been published elsewhere
🙏🏽 Let me know what you think by responding to this email?
Structure Slack like a forum or a website
I started a Slack for paid members of Rosieland, which is getting me thinking about 'good practices' to apply.
Slack, or any messaging client can get messy real quick. Infact, I would say that the 'conversation overwhelm' is pretty much the biggest complaint about these chat tools.
It helps to create structure, consistently for you and members to follow.
There's a reason that content, UX and design people like to create products that are easy to scan with the eye. We should think in a similar way with our chat communities.
Here are two examples.
A bold title plus content
A title and then a small description, if you want to add more go straight to the comments to add more information.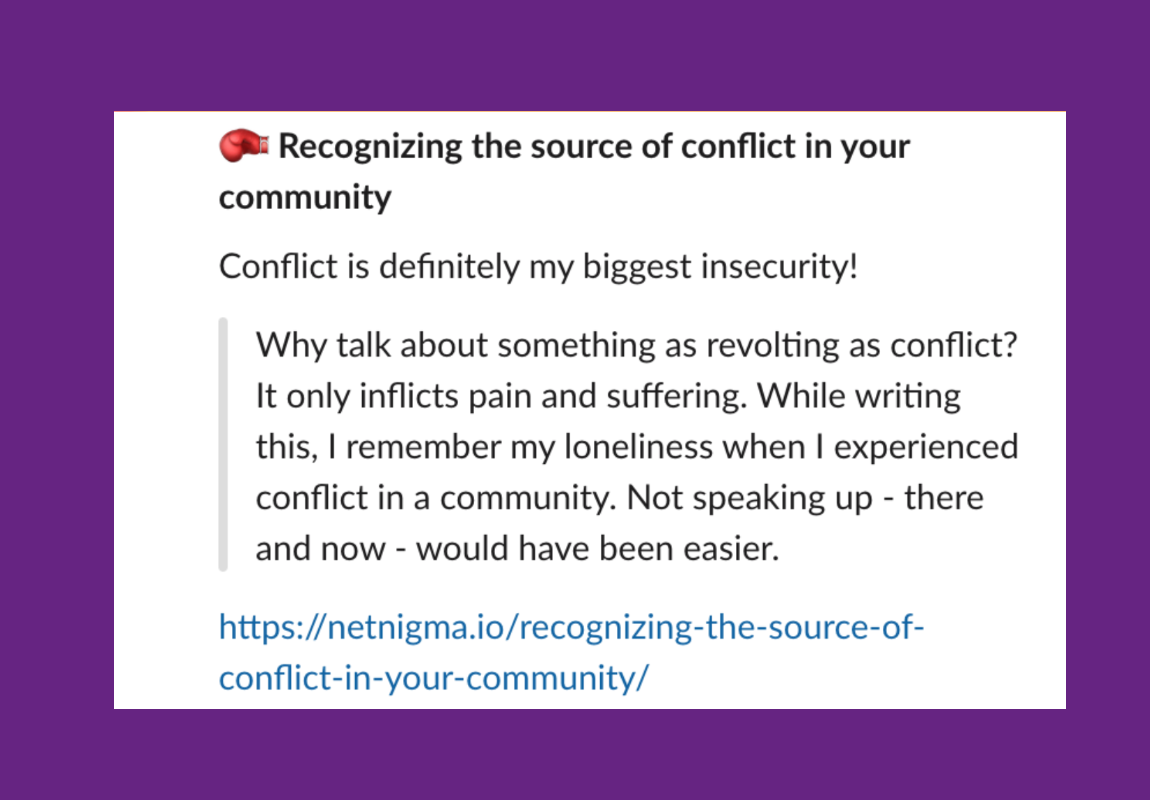 Just a bold title question
A simple and bolded question, emoji is optional. Again, go straight to the comments to add context and to encourage people to answer there.

⛅️ Rosieland Reflections
Quick community thoughts for Rosieland paid members
☀️ Rosieland article of the week
🌈 Rosieland's Roundup this week:
🐦 Tweet of the week