🎟 I'm speaking at Swarm Conf next week, join me!
The real community value is through giving on the homepage
How would you feel if you got a spot on a really high traffic website? I would like to think it would make your day, week, month or year!
Highlighting members is a much underrated 'tactic' in community building and I think we don't take it nearly far enough. It's not just about talking about people, it's about doing it in a really impactful way.
Smashing Magazine invests in the ecosystem and do it well in a community section on their home page:
they highlight members
they curate their content
they link directly to the source rather than try to keep them always on their website
people get mentioned in their Tweets to almost 1 million followers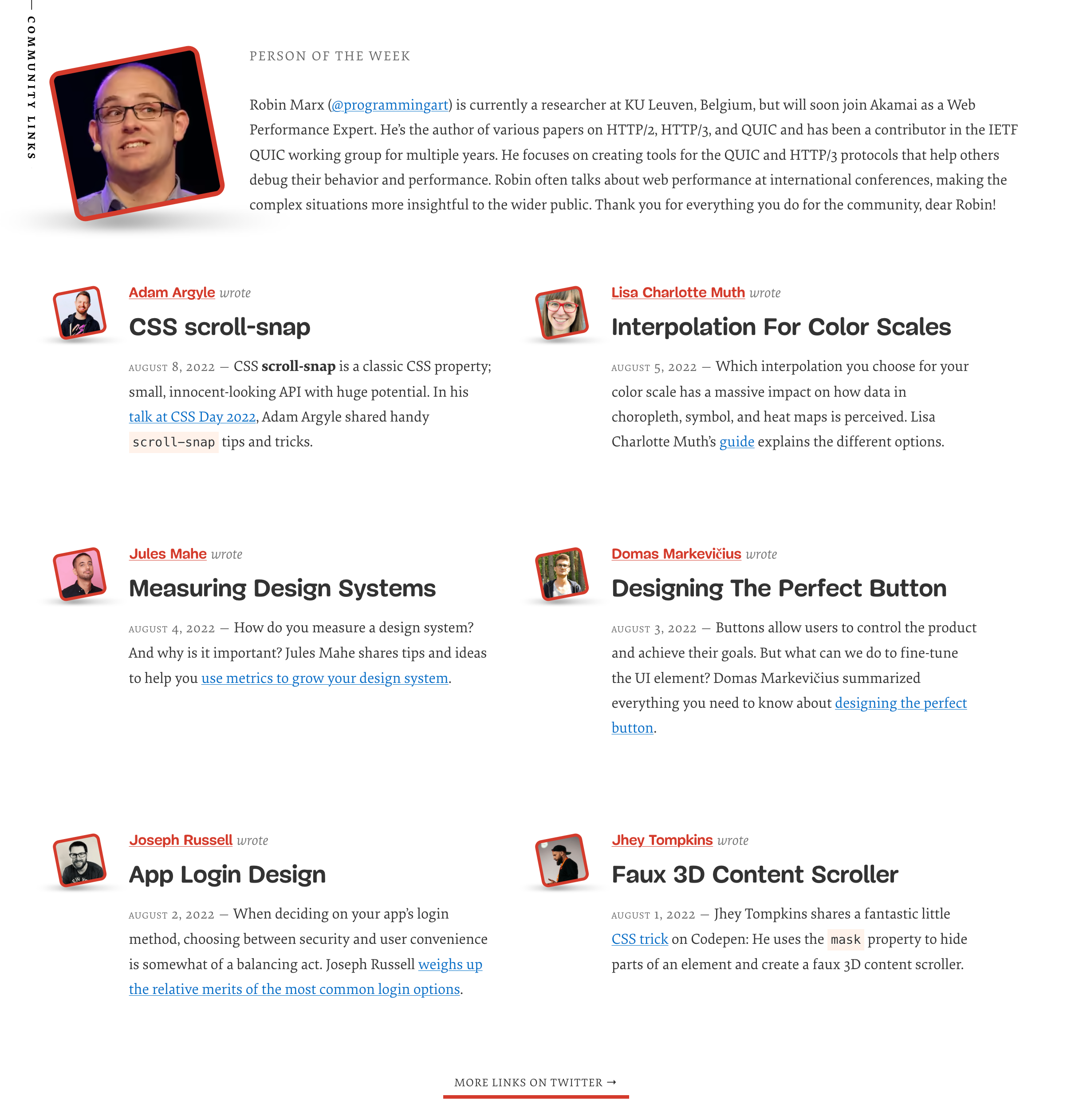 This is the stuff that keeps members coming back, supporting and focusing on creating real value back to the community and the ecosystem.
🌈 This week in Rosieland
Our forum has been getting hot, a bit like the weather. 💦
📰 The Rosieland Roundup
🐦 Tweets
👋 I'm taking a break from this weekly newsletter for a couple of weeks, I'll be back soon!