🌻 I like to focus on the positives and round numbers. Today I'm celebrating 150 issues of this newsletter (the total number of written posts is over 300 now!). Consistency is growth, kinda, sometimes, maybe!
❤️ ️It's️ World Mental Health Day. Take some time in your day to learn, embrace, support and have empathy for the wonderful variety of humans in this world.
I was doing some community design research (shocker, I know) and came across this quote that stuck with me as thought provoking.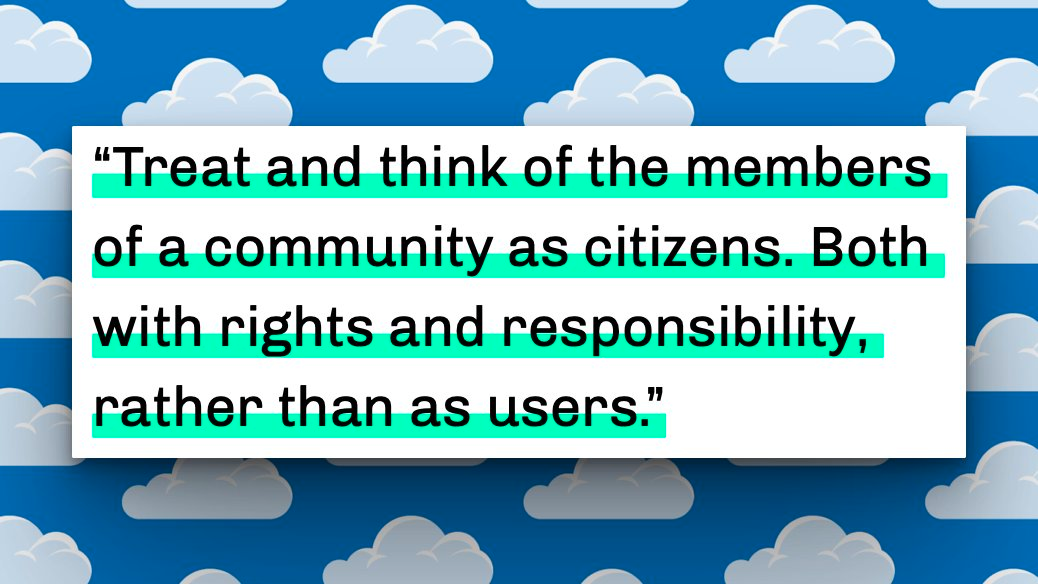 👉 What do you think about it? Is it helpful? Or distracting?
🌈 Rosieland Roundup
🇺🇸
Sara Saunders
- I partner with community teams to create and streamline operations. I love teaching how to use operations, templates, design and dashboards to support community needs.
📰 This week in community
🐦 Tweets of the week