👋 Every time I publish something on Rosieland I get a message with how many posts I've published and the encouragement to keep going. Thank you Ghost!
This will be my 400th post! It's a great opportunity for a Rosie Reflection.
I've never done this before in my life! I did weekly curated newsletters for years with Ministry of Testing, but combining it with an article every week has taken it to a whole new level for me. I've forced myself to show up and it has positively pushed me to explore new grounds.
When I first started this weekly newsletter I did it as a way to share what links I had found on the internet. What this really did was force me to show up every week and learn about community, our industry and the ecosystem. It then gave me the courage to write.
I went from "do I really know enough to share?" to "I got this". 💪
It feels like a bit of time for a change. I already make all the links available to members. I also organise it into community knowledgebase. It's an act of community love and it's also my research. This is my full-time thing and I love it.
We've also migrated to a new community platform (I've called it Glitter, like Twitter, but shiny!) which allows better curating of information. Copying them over here makes less and less sense for me now.
All of this has inspired me to re-think the community spaces we create. I wrote a bit about this in my latest post on the art of community cross-posting.
Part of this change also means it doesn't really make sense to keep The Village, in an effort to minimise it will be going soon.
This newsletter is staying with a slightly different focus. It won't really change that much. The change is more how I approach it in my mind.
The Rosieland community is where I and others can show up to share all kinds of insights into community. This newsletter will reflect snippets of what we are all sharing, learning and researching together.
My new goal is to show up and share in the community first. This newsletter will then be a reflection of our hivemind. Every thought, link, video, podcast or book we share is a seed that influences our individual thoughts on how we can approach community.
It's here now, it's a process, and it will always be imperfect and a work in progress.
Little by little, what I envision is that the Rosieland space will have the answers and the people you need to feel supported in your community work.
📆 Upcoming community events:
Hello. My name is Rosie Sherry and I've been procrastinating on writing a community book. So I'm going to hold myself accountable by sharing snippets here, in Rosieland and on my socials.
This is a great reminder to not make assumptions and to always keep looking for new understanding. Thanks Amanda!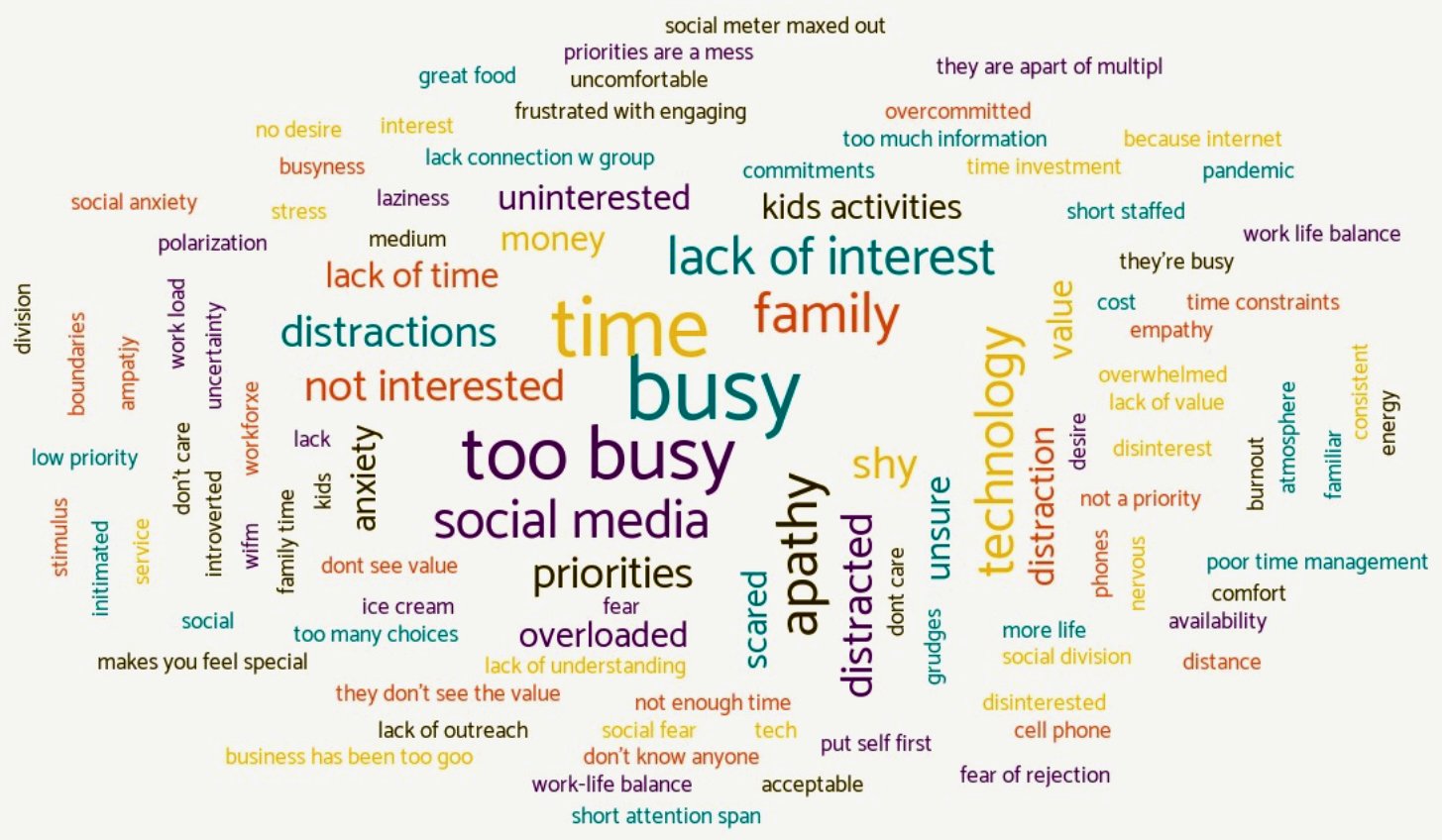 Infact, what came to mind is how I was happy for Shelley that she saved time writing a summary of it.
I love learning from economic thinking from more grassroots efforts. There are always things we can learn. Via Will Ruddick.
📝 Worthwhile community reads...