🏖 The clock is ticking Rosieland Retreat!
Thanks to our Rosieland Sponsors...
🚀
Discourse
- The powerful, open platform for communities of all kinds. From companies to creators, thousands trust Discourse as the place to build flourishing, civilized communities.
🗺️
Participate
- With Participate, you can create communities of practice, promote collaboration, boost productivity and certify achievements through digital credentials. And, we're real people— bringing a ton of expertise and passion to our craft—and dedicated to your success.
🔍 Continuous Community Clues
And here I present the micro daily community building tips I shipped last week:
🧌 Community encourages us to be freaky selves
Social Permaculture = Community 🤝 Permaculture
I love this from The 3Cs of Belonging:
Within the permaculture movement, "social permaculture" is getting more attention, which uses the method of permaculture in human relationships, communities, and social systems. When we come together in a community, our needs, communication styles, goals, and perceptions of steps toward the goals can clash. Differences are natural and can be part of the solution when utilizing healthy relational tools.
Is a community's purpose best communicated as a question?
I've always been a fan of how questions open up possibilities. Applying that to a community's purpose makes it interesting.
"And I have come to realize that questions are a splendid way to communicate the shared direction(s) of a community. They show that at the center of a group is a shared inquiry. They subtly make clear that we don't actually know where we're going, but that what unites us is a commitment to explore the question together." —Fabian Pfortmüller
🍿 How Unity apologized and the comments from the people
Grab some popcorn and see what you can learn from an open letter to the Unity community) and then the comments.
🔄 The Fandom & Open Source Business Models Flywheels
What can I say? I have an obsession with community flywheels. 😃
I spotted this in Christina's latest Fan of the Fan article.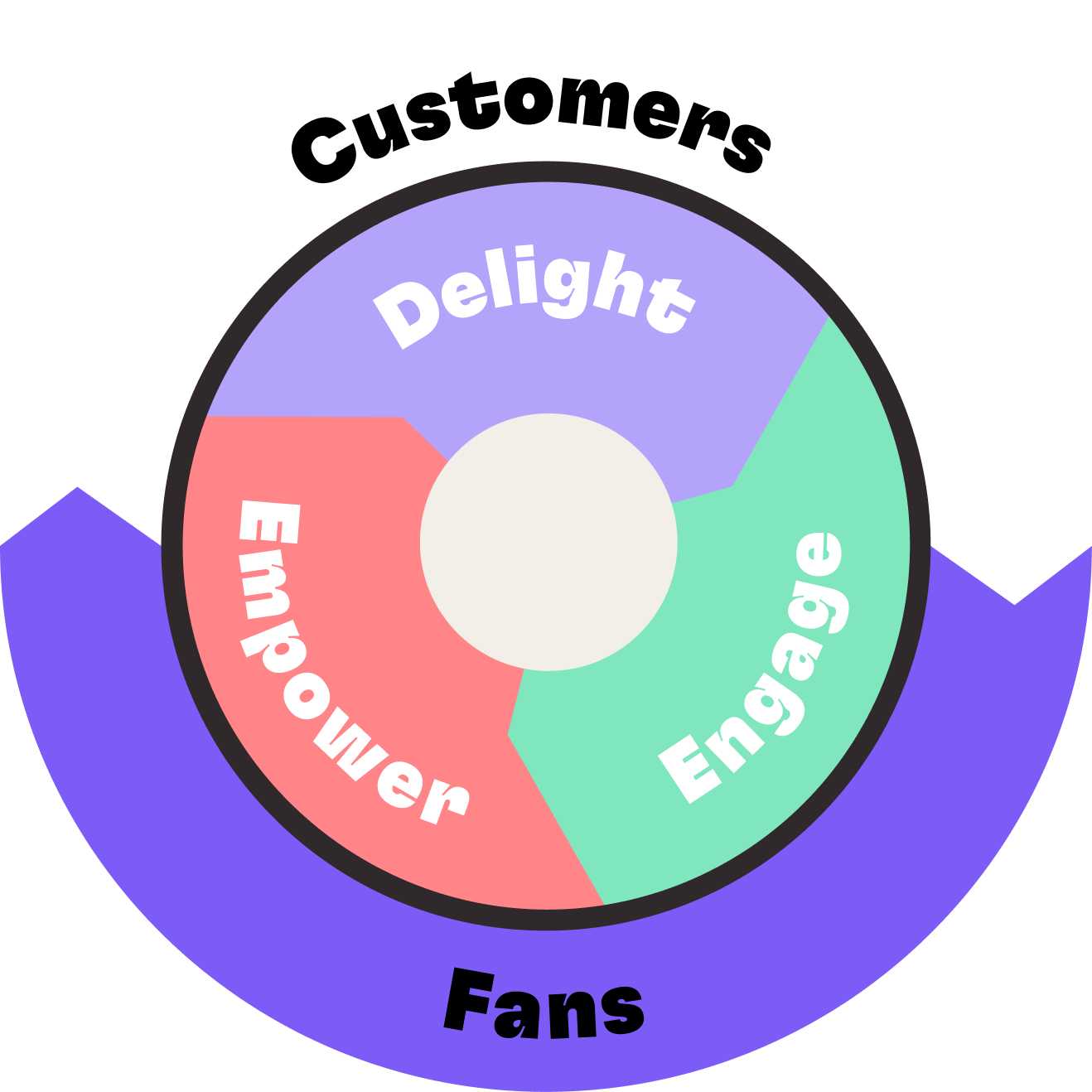 And then this one from Gareth Wilson in his latest dive into Hashicorp.
✨ Curated community resources
I only share a selection of what I find each week in this newsletter. Paid members can access the full archive of links and resources.