🌈 Citation as a Community Building Practice
Thanks to our Rosieland Sponsors...
💀 What if there is no community?
Michael Campi says that the idea of a small resilient community in 2023 seems almost an impossibility.
I don't know whether it's me or not but building a community seems to be nigh on impossible.

I have, over the last 4 years, been actively seeking a group that understands what we are faced with and has a desire to form a small, resilient group.

Lots of the people I interacted with, on the surface, appeared to be on board with the idea but when I started posing questions like, "What if we are really in trouble and there is no time for 5-year plans?" I was met with silence.
Sometimes our community work seems pointless even when our heart tells us it is worth persisting. I choose to persist. ❤️
How might we create a healthier space for practice?
The community industry is in an interesting space right now. Bill Johnston comes in with a reflection on how to move forward.
He includes the following questions...
What types of institutions do we need to serve us?
How might we embrace a full range of practice and roles?
What might we learn from other industries, sectors or areas of practice to inform a better future?
What types of communities and networks to we need to serve and support us?
What types of conferences, unconferences and meetups do we want? How might we self-organize more of these?
How might we look back at practices from the last 25+ years and bring forward foundational knowledge instead of reinventing every time a new institution or group launches. What if we actually gave attribution to the people who developed concepts?
What if our institutions, networks, communities and conference actually – I know this is VERY Radical for community leaders – what if they actually COLLABORATED at even the most basic of levels?
🌶 Engagement without progress is meaningless...
What do you call spicy takes built on top of spicy takes? Is that SpicyTake2?
Or do we call this community? 😉 (👋 Hello Milly Tamati!)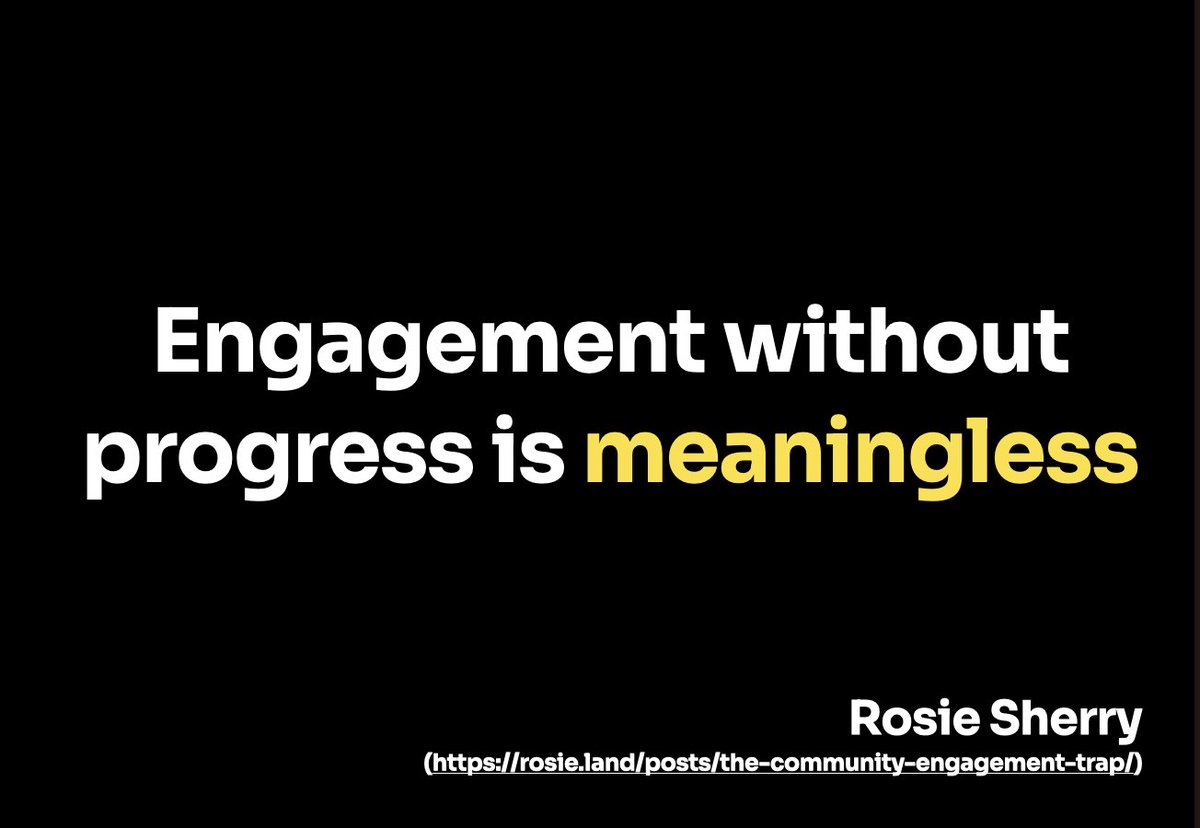 🏆 The trophy goes to community
As community people, I'm not sure we give ourselves enough credit for how close we get to the customer.
📝 Other interesting reads this week: