🌟 Click for a lucky community dip. 🌟
A big thanks to our sponsors...
🎉
Bettermode is an all-in-one community platform designed to help you simplify your customer experience and build stronger customer relationships. Discussions, Q&A, ideation, events, groups — it's all here.
✨
Common Room - Get insights, take action, nurture and support your members, automate manual work, and measure the impact of your community wherever they are. Start for free.
Community migrations seem to be in the air! And after some deliberation, we're moving our 'paid members chat' (aka Slack) over to Superwave, which provides more than just chat. I have plenty to say about this, but 'not today'. My eyes are tired. But it's been a joy!
We're tweaking things at Rosieland. For now, know that signing up for a paid membership gives you lifetime access to the community, and access to content is renewable on a yearly basis.
Come and rock 'n' rosie roll in Rosieland. 😆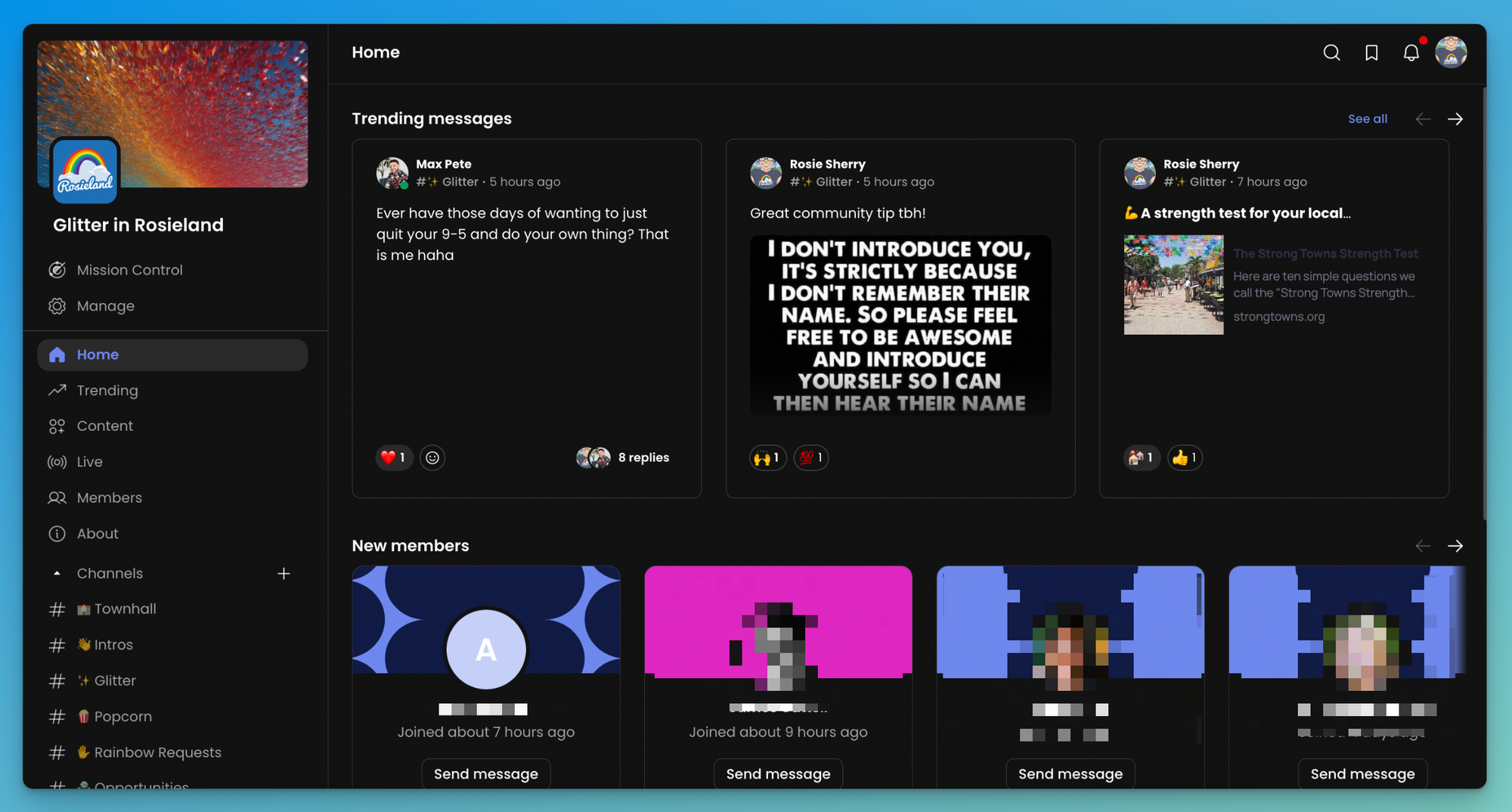 Via Evan Hamilton
Are community Google results appear for you? Why not share your results with Evan?
🌈 This week in Rosieland
📝 This week in community
🐦 Tweet of the Week
🐌 Just keep going!